5 Things to Brighten Your Day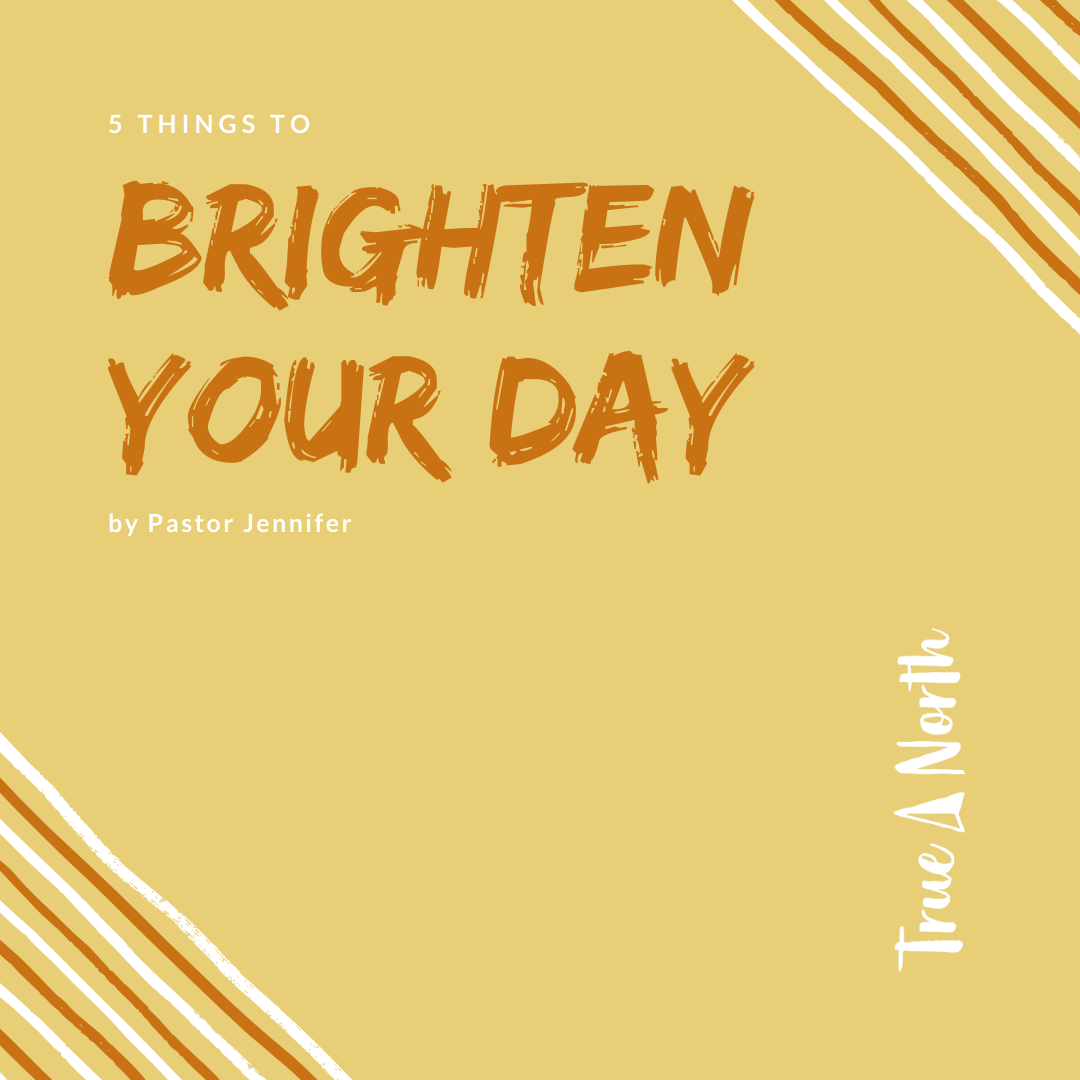 In need of a little inspiration for your hibernation?
Here are a few hand-picked favorites for difficult times.
1. Dig deeper into the Word of God.
TNC Bible Reading Plan –  In 10 minutes a day, allow the Gospel to transform you. If you haven't started, start today!
Faith Food Daily Devotional – If you're pressed for time, you'll be amazed how in just 5 minutes reading each day you'll feed your faith. Feel your faith grow stronger every day—really. Buy here, or read online for free.
Members of their band play from their respective homes. We are fans, and this was fun. Special appearances by Kathie Lee Gifford and Kirk Franklin.
3. Read about someone inspiring.
Two lives sure to impact your life and perspective:
God's Smuggler – This book had a HUGE impact on one of my boys. Brother Andrew is a true inspiration; he prayed, "Make the seeing eyes blind." (Get the book for $9 here.)
The Hiding Place by Corrie ten Boom – I mentioned a story from this book Sunday. No doubt Corrie won here soul-winner's crown! (Get the book for $9 here.)
4. Give your kids something inspiring to read. (Or even better, read aloud together.)
These books remind you that we serve a BIG GOD, and will dare you to LIVE BIG!
Viking Quest Series by Lois Walfrid Johnson – these were my daughter's inspiration to be brave when she broke her arm and had to have surgery. WARNING: I don't recommend reading these at night like I did. They WILL keep you up. They are VERY exciting.
The first in the series: Raiders from the Sea ($7.59 here)
Christian Heroes Then and Now Series – expose your kids to some TRUE "influencers." Our favorites:
The Chronicles of Narnia by C.S. Lewis – a 7 book series that you won't want to end. Maybe my all-time favorite reads after the Bible. Genius. (Get the full series in one volume for $16 | eBook | First book for $7)
5. Watch a great movie.
The Chronicles of Narnia. The books are better, but the movies are awesome!!
The new Little Women. Again, as almost always, the book is far better than the movie—so full of Scriptural context for godly living for girls and moms at every stage of life difficultly; however, the movie is great (and boys even might like it, too)!
I'll leave you with one final thought...
A merry heart does good, like a medicine, But a broken spirit dries the bones. (Proverbs 17:22)
Remember, God is on our side!
Love,
Pastor Jennifer