Our Mission
To equip the generations to answer the call of God. We want you to know God, find freedom, discover purpose, and make a difference.
Our Vision
With eyes of faith, we see believers outfitted and equipped, of every age, side by side pursuing the purpose of God on their lives.
Our Priorities
Weekly services
Kids and student ministry
All-ages Bible training
Community outreach
It is our heartfelt desire that as you attend True North and hook up with this awesome group of Jesus-followers, you will read God's Word, grow by the power of the Holy Spirit, and get equipped to live a holy and empowered life.
Our Leaders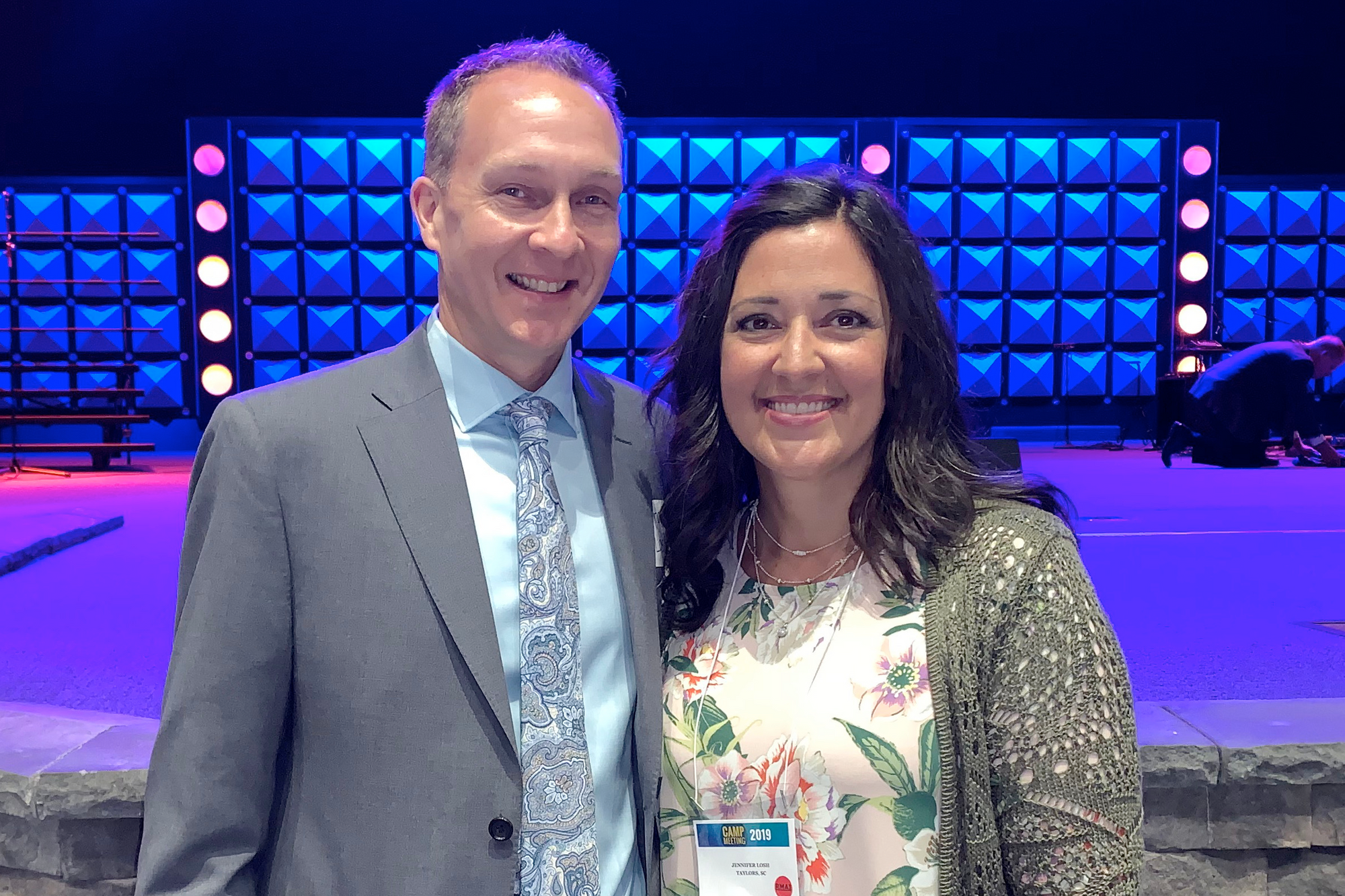 Pastors Brad and Jennifer Losh
Pastors Brad and Jennifer, who serve along side their four kids, Jonah, Silas, Liliana and Esther, are passionate in helping people discover God's best path for their life. It's God's plan that we know Him, find true freedom from our past, and discover our God-designed purpose so that we can make a difference in our world.
---
Why "True North"?
For adventurers worldwide, true north is essential for accurate navigation. Magnetic north is always shifting, and its accuracy is limited depending on where you are in the world. True north is a precise, absolute location, a reliable direction no matter where you are starting from.

At True North Church, we believe that Jesus Christ is our True North. He says, "I am the way, the truth, and the life." He promises, "I will guide you along the best pathway for your life."
We believe that God has a good plan for your life and that He has given you the tools and relationships to help you live that plan. Are you ready?
"The LORD says, 'I will guide you along the best pathway for your life. I will advise you and watch over you.'" (Psalm 32:8 NLT)
---