Our mission is to equip the generations to answer the call off God.
Our vision: With eyes of faith, we see believers outfitted and equipped, of every age, side by side pursuing the purpose of God on their lives.
Our priorities:
Weekly services
Kids ministry
Student ministry
All-ages Bible training
Community outreach
It is our heartfelt desire that as you attend True North and hook up with this awesome body of believers, you will:
read God's Word
grow by the power of the Holy Spirit,
get equipped to live a holy and empowered life.
Say goodbye to living for the weekends—hello to discovering and living the wonderful path that God has for your life. God's plan is an exciting, lifelong adventure that transcends the scope of our lifetime—and we think that's just cool.
Our Leaders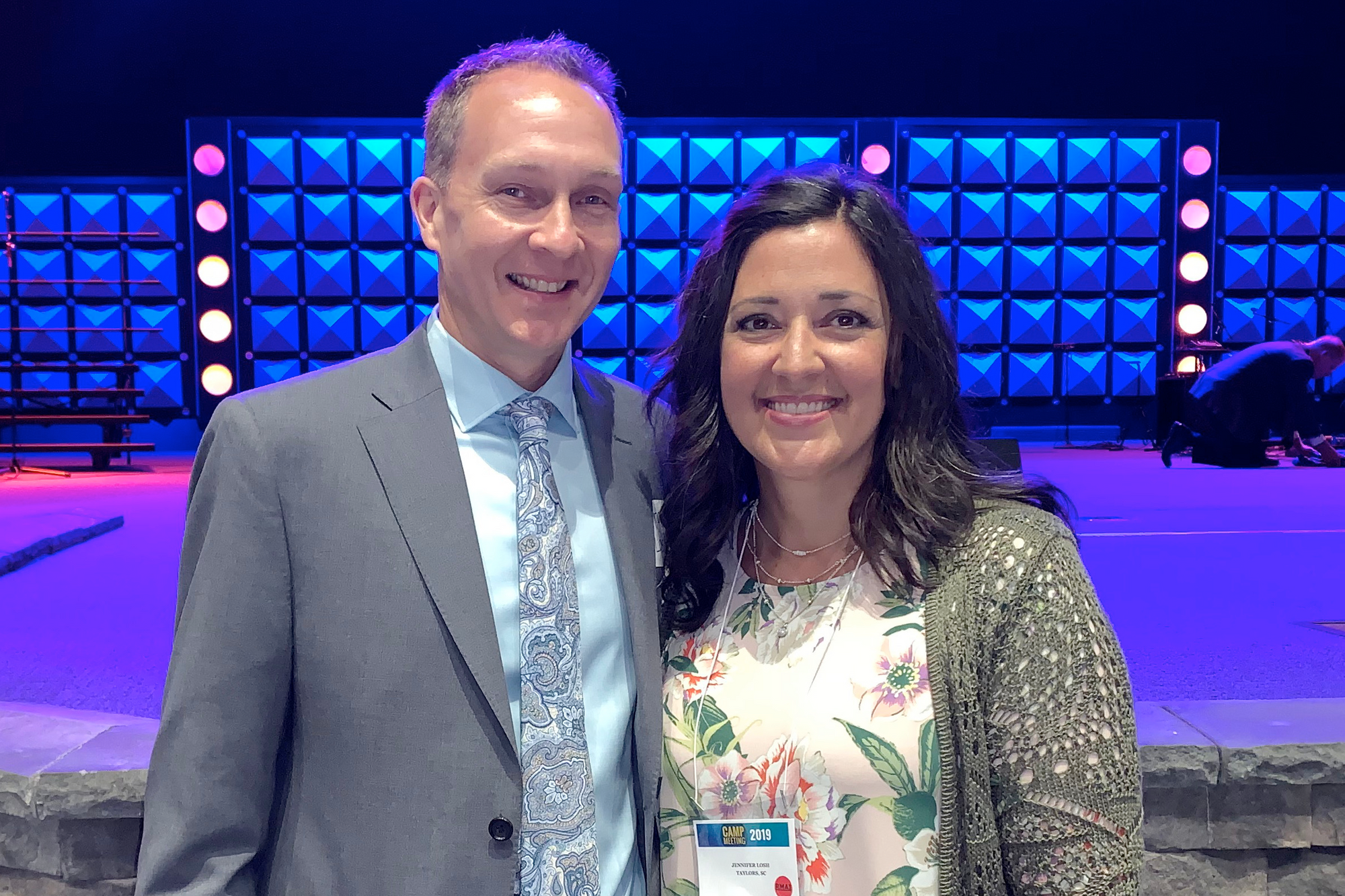 Brad Losh
Brad Losh is the senior pastor of True North Church after more than two decades in youth ministry. Because of his heart to reach the world with the Gospel, Brad studied missions at Rhema Bible College. He has plans for TNC to support missionaries on every inhabited continent. Brad holds a B.S. in Chemistry from Lander University and has worked over 20 years in Information Technology.
Brad enjoys running, doing dishes, and being a dad to four incredible kids!
Jennifer Losh
Jennifer Losh is a wife, teacher, and musician. She is a homeschool mom to four children, one of which is in college. She is most grateful for the gentle leading of the Holy Spirit in all the seasons of her life. Jennifer is a graduate of Lander University and Rhema Bible College.
Her hobbies include reading & writing, scouting for great books, and drinking coffee.
---
Why "True North"?
For adventurers and navigators worldwide, true north is essential for accurate navigation. Magnetic north is always shifting, and its accuracy is limited depending on where you are in the world.
True north is a precise, absolute location, a reliable direction no matter where you are starting from. No natural or human force can affect the reliability of True North.

At True North Church, we believe that Jesus Christ is our True North. He says, "I am the way, the truth, and the life." He promises, "I will guide you along the best pathway for your life."
We believe that God has a good plan for your life and that He has given you the tools and relationships to help you live that plan. Are you ready?
"The LORD says, 'I will guide you along the best pathway for your life. I will advise you and watch over you.'" (Psalm 32:8 NLT)
---