Christmas Project 2020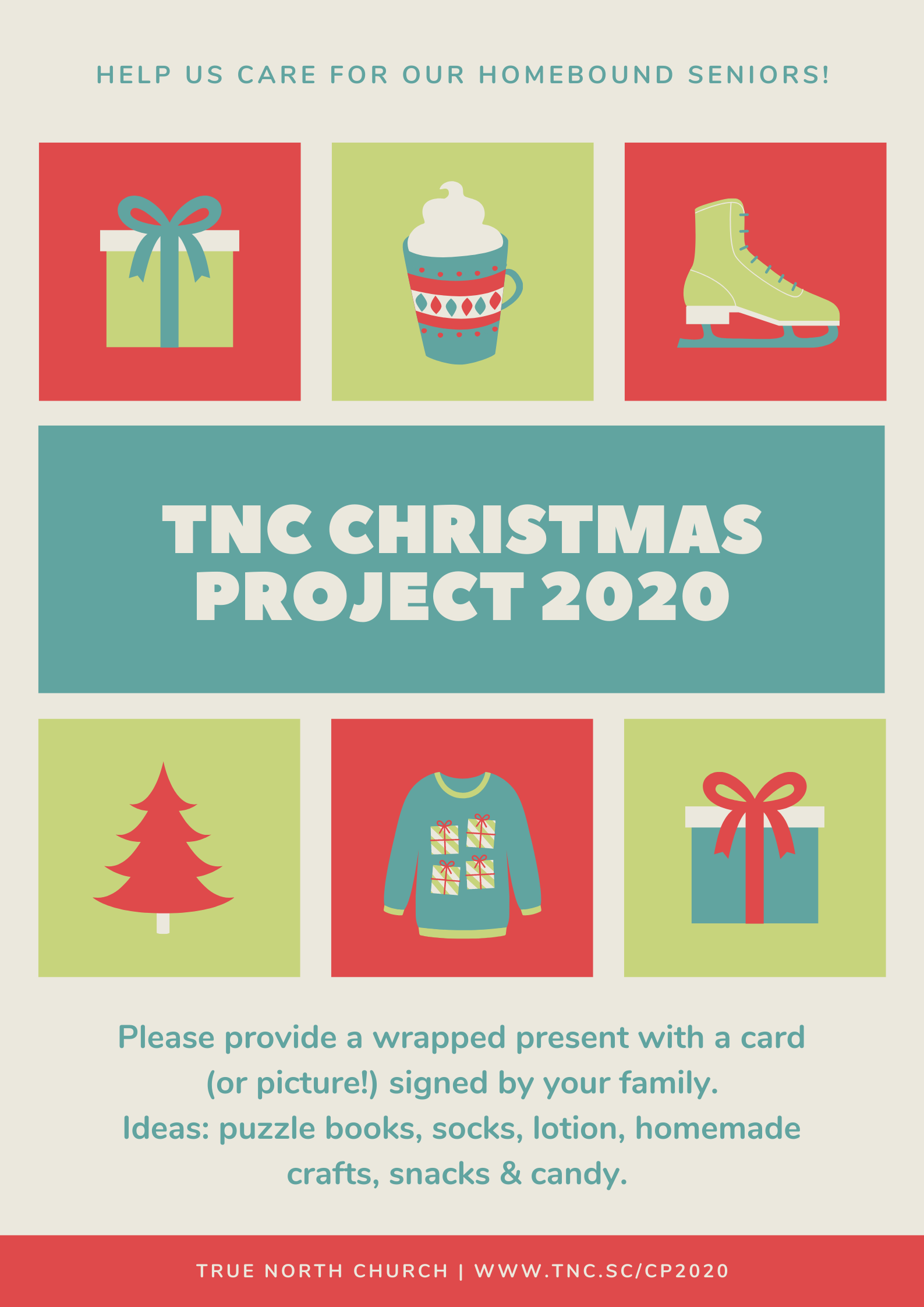 The Christmas season for a lot of people means seeing family, exchanging presents, and eating a good meal(s) with loved ones. This year though, some of our church family members are homebound and will not get to enjoy Christmas in person with True North Church. Their living facilities are still in lockdown.
Please help us show some love to our homebound seniors this month by sending presents to them! We are asking for wrapped gifts along with a signed card from your family. You can even throw in a family photo to make it more personal.
Let's make Christmas special for those that cannot join us for our Christmas season at TNC!
Thank you!