Get to Know TNC Lunch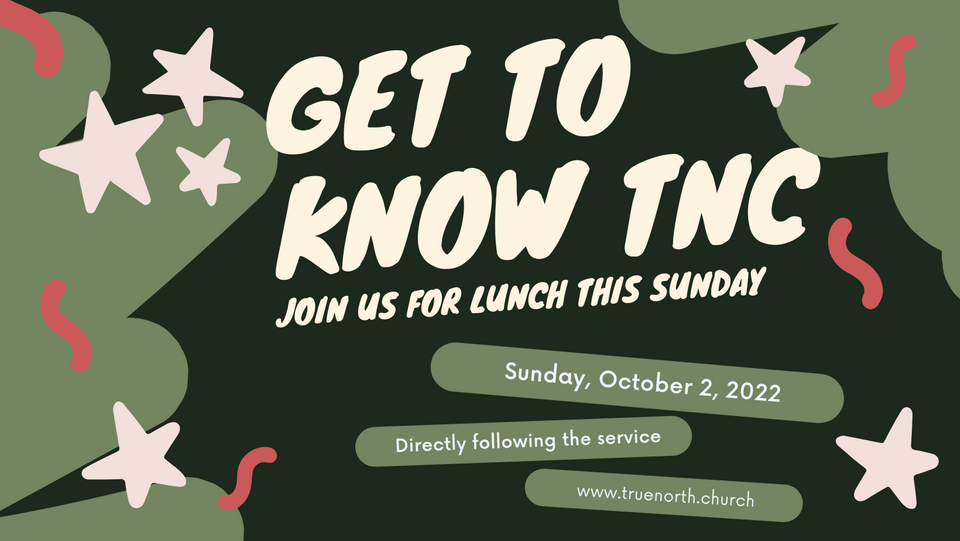 Do you love to eat? Do you love TNC? Well—guess what?
This Sunday (October 2, 2022) we're combing those two things that you love into one "Get to Know TNC Lunch"!
Our pastors, Brad and Jennifer, are going to dive into our identity as a church, our vision and mission, as well as some of our beliefs as a body of believers.
Don't forget to let us know you're coming if you haven't already!
Join us for some fellowship and nourishment with our leaders. See you there!