November 24: 1 John 5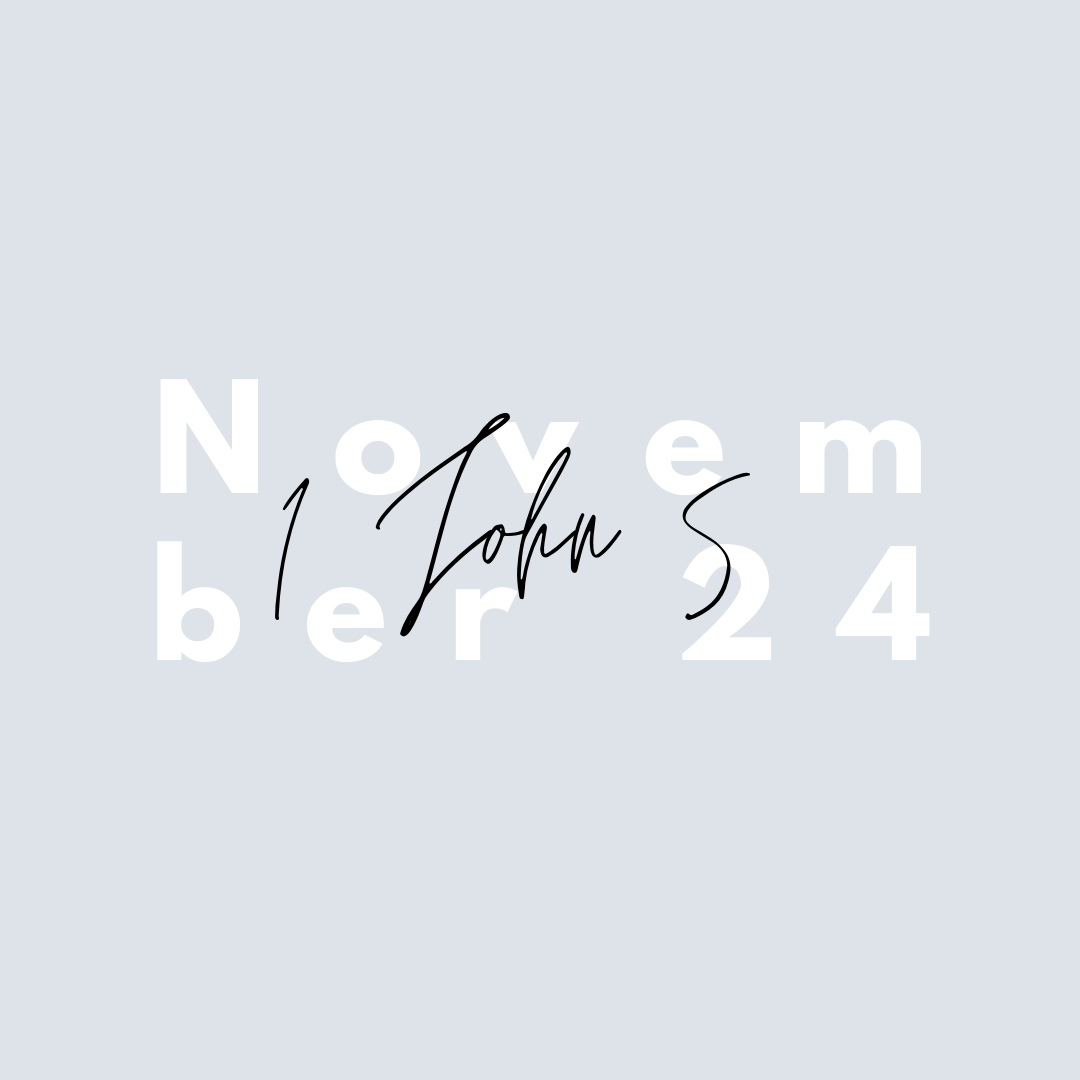 The Proof of Love and the Victory of Faith
5 Everyone who believes that Jesus is the Messiah is God's spiritual child and has been fathered by God himself. And everyone who loves Father God loves his children as well. 2 This is how we can be sure that we love the children of God: by having a passionate love for God and by obedience to his commands. 3 True love for God means obeying his commands, and his commands don't weigh us down as heavy burdens.[a] 4 You see, every child of God overcomes[b] the world, for our faith is the victorious power that triumphs over the world. 5 So who are the world conquerors, defeating its power? Those who believe that Jesus is the Son of God.
The Spirit, the Water, and the Blood
6 Jesus Christ is the One who was revealed as God's Son by his water baptism and by the blood of his cross—not by water only, but by water and blood.[c]And the Spirit, who is truth, confirms this with his testimony. 7 So we have these three constant witnesses giving their evidence:[d] 8 the Spirit, the water, and the blood. And these three are in agreement. 9 If we accept the testimony of men, how much more should we accept the more authoritative testimony of God that he has testified concerning his Son?
10 Those who believe in the Son of God have the living testimony in their hearts. Those who don't believe have made God out to be a liar by not believing the testimony God has confirmed about his Son. 11 This is the true testimony: that God has given us eternal life, and this life has its source in his Son.[e] 12 Whoever has the Son has eternal life; whoever does not have the Son does not possess eternal life.
Assurance of Eternal Life
13 I've written this letter to you who believe in the name of the Son of God so that you will be assured and know without a doubt that you have eternal life.
14 Since we have this confidence, we can also have great boldness before him, for if we present any request agreeable to his will, he will hear us. 15 And if we know that he hears us in whatever we ask, we also know that we have obtained the requests we ask of him.
16 If anyone observes a fellow believer habitually sinning in a way that doesn't lead to death,[f] you should keep interceding in prayer that God will give that person life. Now, there is a sin that leads to death, and I'm not encouraging you to pray for those who commit it. 17 All unrighteousness is sin, but there is sin that does not result in death.
18 We are convinced that everyone fathered by God does not make sinning a way of life, because the Son of God protects the child of God, and the Evil One cannot touch him. 19 We know that we are God's children and that the whole world lies under the misery and influence of the Evil One. 20 And we know that the Son of God has made our understanding come alive so that we can know by experience the One who is true. And we are in him who is true, God's Son, Jesus Christ—the true God and eternal life!
21 So, little children, guard yourselves from worshiping anything but him.[g]