Online Service 03/29/2020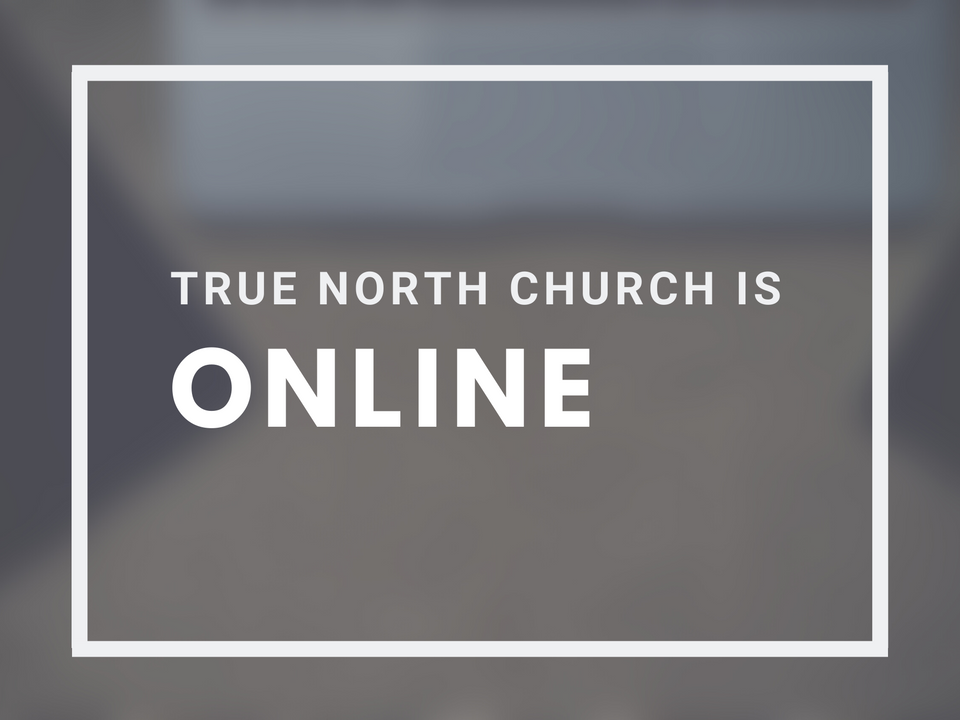 Announcements
At-church meetings canceled. Services live on YouTube, Sundays 10:30.
All current communication will be online, www.truenorth.sc, and via text.
To join our text line, send JOIN your name to (864) 920-1624.
To join our email list, subscribe on our website. Check your spam/junk folder and add us to your contacts so you can stay on top of announcements.
Like and share your church on social media! On Facebook, Instagram and Twitter, tag @truenorthsc with your praise reports, testimonies, or Good News!
Your giving to continue the work at True North is important and appreciated. You can give online (fees apply) or mail your giving to 3339 Wade Hampton Blvd, Taylors, SC 29687. You can also contact Pastor Brad for drop off times at the Church.
---
The character of God is a tower of strength,
for the lovers of God delight to run into his heart
and be exalted on high. (Proverbs 18:10)
His massive arms are wrapped around you, protecting you.
You can run under his covering of majesty and hide.
His arms of faithfulness are a shield keeping you from harm.
Even in a time of disaster, with thousands and thousands being killed,
you will remain unscathed and unharmed. (Psalm 91:4, 7)
Because of that obedience, God exalted him and multiplied his greatness! He has now been given the greatest of all names! The authority of the name of Jesus causes every knee to bow in reverence! Everything and everyone will one day submit to this name—in the heavenly realm, in the earthly realm, and in the demonic realm. And every tongue will proclaim in every language: "Jesus Christ is Lord Yahweh," bringing glory and honor to God, his Father! (Philippians 2:9-11)
This is not the time to pull away and neglect meeting together, as some have formed the habit of doing, because we need each other! In fact, we should come together even more frequently, eager to encourage and urge each other onward as we anticipate that day dawning. (Hebrews 10:25)
Scriptures quoted from The Passion Translation (TPT).