November 20: 1 John 3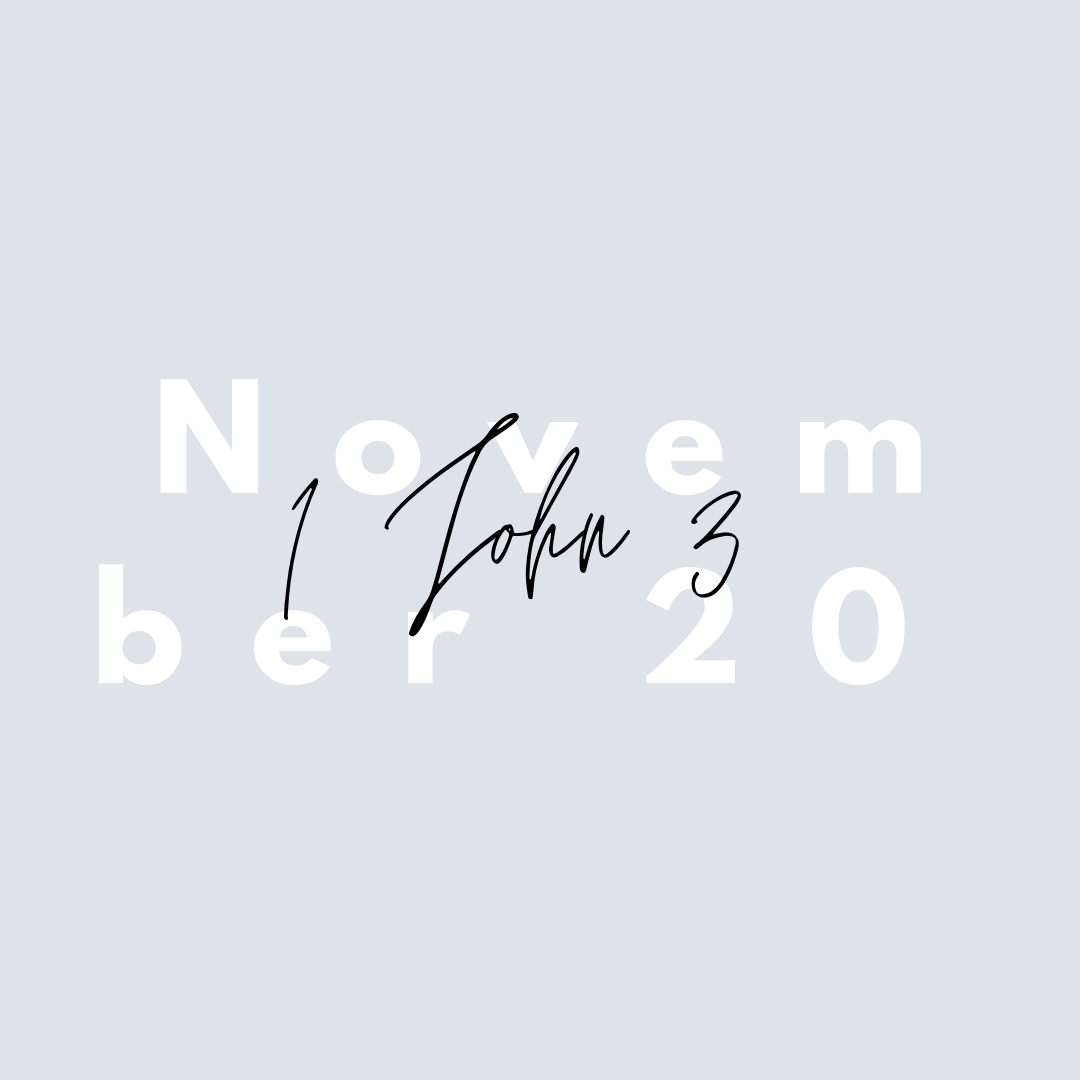 Divine Sonship
3 Look with wonder at the depth of the Father's marvelous love that he has lavished on us! He has called us and made us his very own beloved children.[a] The reason the world doesn't recognize who we are is that they didn't recognize him.[b]2 Beloved, we are God's children right now; however, it is not yet apparent what we will become. But we do know that when it[c] is finally made visible,[d] we will be just like him, for we will see him as he truly is. 3 And all who focus their hope on him will always be purifying[e] themselves,[f] just as Jesus is pure.[g]
The Character of God's Children
4 Anyone who indulges in sin[h]lives in moral anarchy, for the definition of sin is breaking God's law.[i] 5 And you know without a doubt that Jesus was revealed to eradicate sins, and there is no sin in him. Anyone who continues to live in union with him will not sin. 6 But the one who continues sinning[j] hasn't seen him with discernment or known him by intimate experience.
7 Delightfully loved children, don't let anyone divert you from this truth. The person who keeps doing what is right proves that heis righteous before God, even as the Messiah[k] is righteous. 8 But the one who indulges in a sinful life is of the devil,[l] because the devil has been sinning from the beginning. The reason the Son of God was revealed was to undo and destroy the works of the devil.
9 Everyone who is truly God's child will refuse to keep sinning[m]because God's seed[n] remains within him, and he is unable to continue sinning because he has been fathered by God himself.[o]10 Here is how God's children can be clearly distinguished from the children of the Evil One.[p]Anyone who does not demonstrate righteousness[q]and show love to fellow believers is not living with God as his source.[r]
Love One Another
11 The beautiful message you've heard right from the start is that we should walk in self-sacrificing love toward one another. 12 We should not be like Cain, who yielded to the Evil One and brutally murdered his own brother, Abel.[s] And why did he murder him? Because his own actions were evil and his brother's righteous.
13 So don't be shocked, beloved brothers and sisters, if you experience the world's hatred. 14 Yet we can be assured that we have been translated from spiritual death into spiritual life because we love the family of believers. A loveless life remains spiritually dead. 15 Everyone who keeps hating a fellow believer is a murderer,[t] and you know that no murderer has eternal life residing in him.
16 This is how we have discovered love's reality: Jesus sacrificed his life for us.[u]Because of this great love, we should be willing to lay down our lives for one another. 17 If anyone sees a fellow believer in need and has the means to help him, yet shows no pity and closes his heart against him, how is it even possible that God's love lives in him?[v]
18 Beloved children, our love can't be an abstract theory we only talk about, but a way of life demonstrated through our loving deeds. 19 We know that the truth lives within us[w] because we demonstrate love in action, which will reassure[x] our hearts in his presence.[y]
20 Whenever our hearts make us feel guilty and remind us of our failures, we know that God is much greater and more mercifulthan our conscience, and he knows everything there is to know about us.[z] 21 My delightfully loved friends, when our hearts don't condemn us, we have a bold freedom to speak face-to-face with God. 22 And whatever we ask of him we receive,[aa] because we keep his commands. And by our beautiful intentions[ab] we continue to do what brings pleasure to him.
23 So these are his commands: that we continually place our trust in the name of his Son, Jesus Christ, and that we keep loving one another, just as he has commanded us. 24 For all who obey his commands find their lives joined in union with him, and he lives and flourishes in them. We know and have proof that he constantly lives and flourishes in us, by the Spirit that he has given us.